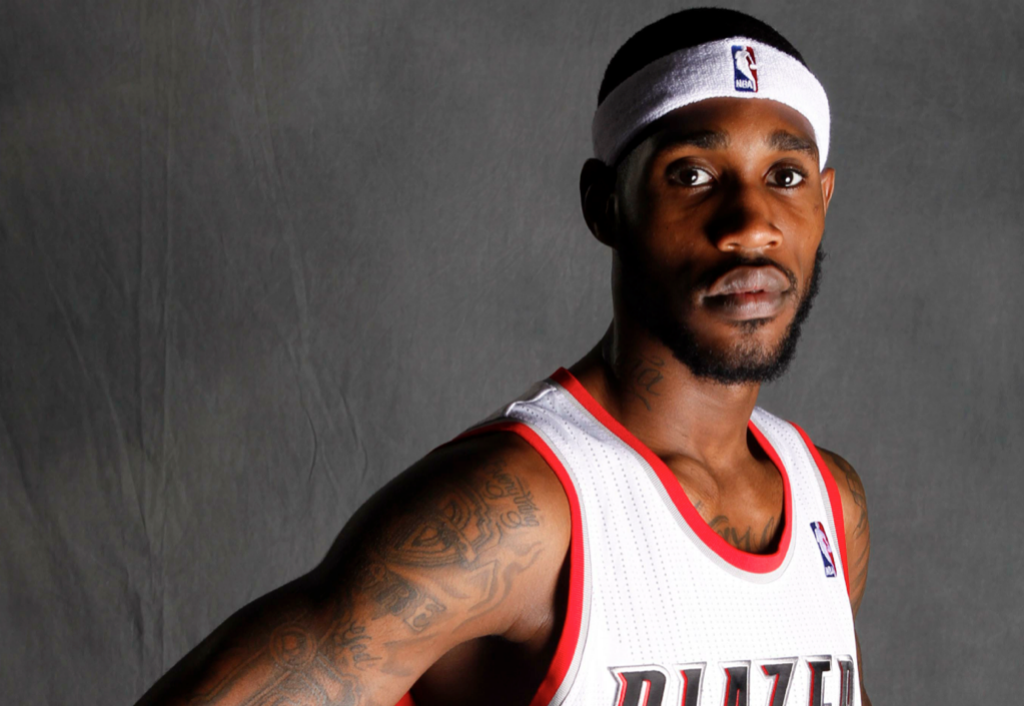 Will Barton and CJ McCollum begin battle for rotation spot as Trail Blazers' training camp opens.
POSTED BY: WILL BARTON in NEWS
TUALATIN — There was a heavy dose of kumbaya Monday in Tualatin, where the Trail Blazers opened a weeklong training camp with two workouts at the practice facility.

Wesley Matthews proclaimed that the Blazers' were so far ahead of where they have been the last couple of seasons, "I feel like we're in January right now." LaMarcus Aldridge spent a chunk of his media availability praising the Blazers' newest additions, Chris Kaman and Steve Blake. And owner Paul Allen, who watched the first practice while sitting courtside next to general manager Neil Olshey, was borderline giddy.

"There's a great vibe around the team, I think, with the continuity, with the success we had last year," Allen said after the Blazers' morning workout. "I think we still feel like we've got more to prove."

But lurking in the background behind all the glee was a fierce battle for playing time by two of the hungrier young players on the Blazers' roster. The starting lineup is rock-solid. Kaman and Blake have essentially locked up backup roles at center and point guard, respectively. So only two — perhaps three — rotation spots are up for grabs in training camp, most notably at backup shooting guard, where second-year lottery pick CJ McCollum is in a neck-and-neck competition with the self-proclaimed "People's Champ," Will Barton.

Make no mistake, it's a healthy, hearty competition between two players who respect each other. But it's a competition nonetheless, and Barton and McCollum have made it crystal clear over the last two days that they plan on fighting tooth and nail to secure a rotation spot.

"That's who I am — a competitor," Barton said. "I love the game. I love competing at a high level. That brings out the best in me, so I'm ready for it. It's all about going in there and trying to push my teammates and make them better while trying to make myself better. My goal is to go in there, have a great training camp, earn the trust of my coaches and my teammates and earn a permanent spot in the rotation."

Added McCollum: "We're all competing and we all want to help the team. But at the end of the day, as they always say, the cream will rise to the top. We all look forward to the challenge of competing, and obviously, we all get along well. But at the end of the day, you've got to do what it takes to get on the court, stay on the court and feed your family."

Both players bring unique skillsets. And both players carry different motivations into their dogged pursuit for a rotation spot.

For McCollum, the motivation is rooted in a disappointing rookie season that didn't go anything like he had planned. The No. 10 overall pick of the 2013 NBA draft, McCollum missed the first 35 games of his career after a breaking a bone in his left foot during training camp. The injury sabotaged a rookie season that was supposed to be headlined by Rookie of the Year talk rather than injury updates.

By the time McCollum finally returned, the red-hot Blazers had become the talk of the NBA and coach Terry Stotts had settled on a player rotation. McCollum had his chances — and his share of highlight moments — but he never could quite overcome the early season setback. All the while, several of his rookie counterparts established themselves across the NBA.

"I've been watching a lot of guys in my class succeed, guys that I competed against and played against throughout the predraft process," McCollum said. "That kind of makes you a little more hungry."

Like everyone else on the roster, McCollum spent a significant chunk of the summer working on his game and evaluating his weaknesses. His primary focus? Defense, which he said was "pathetic" last season. In addition to regular workouts and games — which included a two-week stint in Los Angeles playing in highly competitive pickup games with NBA players such as Kevin Durant, Paul Pierce and Brandon Jennings — McCollum poured over game film.

But he rarely watched himself.

"Watching myself wasn't really helpful," he said. "You don't get better by watching people score."

Instead, he watched film of Matthews and Nicolas Batum, two of the better defenders on his team, who attack playing defense in different ways. And when he was done watching then, he spent even more time scrutinizing former NBA player Bruce Bowen, an eight-time All-NBA performer during his career. One thing he learned from all the film study was that he needed to be more bullish at avoiding and fighting through ball screens, which will help every other area of his defense.

Add a little defensive know-how to offensive talent that already was lethal, and it's no wonder the 6-foot-3 McCollum says he's "night and day" better than he was at the end of his rookie season.

Of course, Barton says the same about himself. He's never lacked confidence, but after enjoying last season's playoff success against the San Antonio Spurs, which included a 17-point, six-rebound outburst in a Game 4 victory, he's never been more self-assured. He says he's a better shooter, better defender and a smarter player who has improved "in every aspect," and Barton has never been more determined to make a name for himself.

After all, he's now responsible for someone who carries his name. Over the summer, Wyatt Barton was born in Memphis, making Barton a father for the first time.

The experience has been a game-changer for the fun-loving Barton, who is playing the last season of a rookie contract he signed as a second-round pick in the 2011 NBA Draft. Basketball has always been a passion for Barton. Now, in his third professional season, it's also a pathway to provide for his son.

"It changed me," Barton said of Wyatt's birth. "It just made me more mature, made me think about life different, in different ways. I have someone to care for and that's more important than myself and anybody else. I can't be selfish anymore. It's not about me, it's about my kid, and I'm just trying to give him something positive to look up to."

Stotts said last season that Barton had matured and improved — on and off the court — more than any other Blazers player. And teammates say they can see a difference. Barton's game has always featured plenty of flair and a street-ball feel. Now it also features a dash of polish, in part because he understands how to fit into, and succeed within, an NBA system.

"It would be hard to make a decision between the two of them," Damian Lillard said, referring to Barton and McCollum. "I think they'll both end up playing some."

And he might just be right. Stotts deflected questions about his rotation and the battle for backup minutes on Monday. But what he might end up doing is playing an expanded rotation featuring both McCollum and Barton, who, at 6-foot-6, has the versatility to play small forward in spurts.

When it's all said and done, McCollum and Barton's dogfight for a rotation spot might just turn out to be another example of kumbaya for the Blazers.

"What's good about it is we're rooting for each other," Barton said. "It's not one of those things where we don't like each other. We all want to play. May the best man win."


Source:
By Joe Freeman | OregonLive.com | October 1, 2014
http://www.oregonlive.com/blazers/index.ssf/2014/10/as_trail_blazers_training_camp_opens_cj_mccollum_a.html